The Live Well Showcase is a professional trade show for Seniors which will feature over 70 exhibitors as well as some very interesting speakers. The showcase will be held April 27 & 28 at the Lethbridge Senior Citizens Organization.
It is set to feature all aspects of "active aging"  and is a huge opportunity for people to view services and products available to the broad aging market. Ralph Zentner, owner of Cornerstone Funeral Home is honoured to be the major sponsor.
Admission: FREE
Location: LSCO- 500, 11th Street South.
Dates: Thursday April 27: 10 – 5 | Friday April 28: 10 – 3
SPEAKERS
All speakers are proudly presented by Hosack Denture Clinic who have invited a broad range of presenters to educate attendees on very interesting topics that are intrinsic to the aging community.
Thursday April 27
11am

 FRAUD PREVENTION- Lethbridge Police Service

1pm

DESIGNING A COMFORTING PLAN FOR YOUR FAMILY- Travis Zentner, Cornerstone Funeral Home

3pm

PREPARE NOW TO AVOID ESTATE PROBLEMS LATER- Austyn Anderson, DJ BA, Letoureau Law
Friday April 28
11am PREVENTING ALZHEIMER'S DISEASE (CURRENT RESEARCH)- Dr. Robert Sutherland, PhD. FRSC. Professor & Chair, Neurosciences UofL – Alzheimer's Presentation

1pm

CANDIDATES MEET & GREET – Provincial Election Candidates from Lethbridge East and West Ridings
FEATURED EXHIBITORS

BOOTH 1:  LETHBRIDGE HEARING CENTRE – We Help People Hear Life Better
Welcome, to the latest in full range hearing. We are locally owned and family operated. At Lethbridge Hearing Centre you'll find cutting-edge hearing technology, including testing equipment and hearing devices. We feature a full range of assistive listening devices along with noise protection, swim plugs, and listening accessories. We will find the right device for your personal needs. Lethbridge Hearing Centre, for all your hearing needs!
BOOTH 27: COULEE FAMILY SERVICES – Custom Home Solutions For Your Family
We are a fully insured non-medical home care agency serving southern Alberta. Providing quality in-home care is not just about checking boxes for showing up on time, helping a client get dressed, or making sure the dishes are washed and put away. We believe that the heart of home care is to truly get to know each individual and treating them like our own family.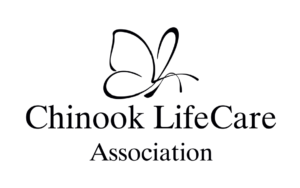 BOOTH 41: CHINOOK LIFE CARE ASSOCIATION– Stay Safe and Independent in the Comfort of Your Home
Our 24-hour personal alert button is simple to use and comfortable to wear, so you can always have assistance just a button press away. Our highly skilled, caring local operators immediately contact appropriate help. Choose from our GPS pendant, fall pendant, or push pendant to best meet your individual needs, and with Alberta Senior Benefits available for qualifying individuals, Chinook LifeCare is even more affordable! Lock box option coming soon, gives you added peace of mind when second's count. 
EXHIBITORS
Main Gym

Card Area

Exhibitors

65 – 1st Choice Savings & Credit Union
42 4 Seasons Home Comfort
32 AE Cross Studio
19 AgeCare – Columbia Assisted Living
40 AHS – Seniors Mental Health
51 AHS Population Health Promotion
48 Alberta Association of Optometrists
5 Alzheimer Society of AB & NWT
12 Audiology First
11 Avail CPA
45 Beltone Hearing Centre
57 Brent Coulton Antiques
33 CARP Lethbridge
54 Cherry Rock Lifestyle
41 Chinook LifeCare
59 City of Lethbridge – Cemetery Services
4 City of Lethbridge Waste & Recycling
25 Cornerstone Funeral Home
27 Coulee Family Services
49 DynaLIFE Medical Labs
38 Elim Society for Senior Care
47 Green Acres Foundation
34 Guided Journeys Foundation
17 HearingLife Canada
10 Helen Schuler Nature Centre
29 HiTech Bracing
22 Hosack Denture Clinic
61 Imagine Laserworks
50 Just Like Family Home Care
46 Keith Pushor – Royal LePage S. Country
3    Ladybug Arborists
24 Leister's Home Care Equipment
1    Lethbridge Hearing Centre

18 Lethbridge Herald
15 Letourneau LLP
21 Logan Health – Kalispell
20 London Drugs
66 LSCO Computer Club
68 LSCO In Home Support
67 LSCO L.E.A.R.N
70 LSCO Program Department
69 LSCO SCSP
30 Martha's House
39 Mr. Mansfield Vintage
16 NewRock Developments
58 Nurse Next Door
30 Lifeline Canada – Philips
62 PALS Lab UofL
9   Phoenix Fitness e-bikes
28 PropertyGuys.com
44 Psychologists' Association of Alberta
36 Radiology Associates
31 Roost 2 Roost
6   Save-On-Foods
53 Seamless Cares
52 Seamless Lifestyles Inc.
14 Seasons Lethbridge Gardens
8   Shoebox Scanning
7   Shoppers Home Health Care
64 Spring Foresr Qigong
2   The View – Atria Retirement Canada
63 TLC Senior Support
43 Twin Auctions
37 Wellspring Alberta
13 Ultimate Freedom Plus
Come learn about all the services and opportunities that are available to everyone as we age. Anybody over 50 will get A GREAT DEAL out of this special event, whether planning for their own future or for assisting loved ones. DON'T MISS IT!
For further information contact the LSCO at 403-320-2222.