Important things to know:
Please do not come to play if you have a cough, sneezing, runny nose, shortness of breath, fever, sore throat or any other symptoms. Thank you.
Refrain from wearing scented creams, perfumes, colognes and the likes to prevent sneezing and coughing by those that may be sensitive.
Please do not arrive more than 10 minutes prior to the start of your time.
Only registered participants allowed in the gym at their scheduled times.
At the end of your scheduled time please gather your belongings and exit so that the gym can be cleaned for the next program.
You can register for most classes online here or call 403-320-2222: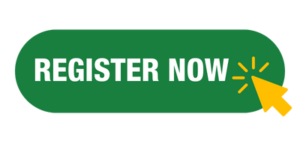 ---
PICKLEBALL
For information regarding Pickleball play at LSCO please click on this link:  [email protected] 
To directly contact [email protected] please email: [email protected]
If you require additional information, please call the LSCO Administration Desk at: 403-320-2222.
Court Bookings
If you are interested in booking a court with other players please call us at 403-320-2222 for more information. You must have your own paddle and pickleball.
---
BADMINTON for the BEGINNER

If you enjoy the game of badminton but have been away from it for awhile, or would like to improve your skills, join us Thursdays for friendly instructions from some of our more experienced players. Drop in when you can!
When:
Thursdays, 10:15 am – 12:00 pm
Drop In Fee:
$3 LSCO M; $5 NM
BADMINTON
Everyone of all skill levels are welcome to play badminton weekdays however; many have been playing for a while and at times, games become more competitive. Arrive no earlier than 10 minutes prior to start time. Note: Times may change.
When:
Mondays & Fridays, 11:15 am – 12:45 pm
When:
Wednesdays, 11:15 am – 12:45 pm
When:
Thursdays, 10:15 am – 12:15 pm
Fee:
$66 & LSCO membership
Drop In Fee:
$3 LSCO M; $5 NM
TABLE TENNIS
A great active game for eye hand coordination and individuals of all skill levels. Let us know if you need instruction and arrangements will be made. Bring your own paddle.
When:
Mondays & Wednesdays, 2:30 – 4:00 pm
When:
Fridays, 10:30 am – 12:00 pm
Fee:
$44/12 months & LSCO Membership