For personal safety, individuals must complete a Waiver, Par Q, & PARmed-X Forms (if required). At times programs may be cancelled due to meetings, rentals, holidays, low attendance, special events, etc. Please watch for notices.
A body in motion tends to stay in motion, whereas a body at rest tends to stay at rest.
---
Important things to know:
Please do not come to class if you have a cough, sneezing, runny nose, shortness of breath, fever, sore throat or any other symptoms. Thank you.
Refrain from wearing scented creams, perfumes, colognes and the likes to prevent sneezing and coughing.
Please do not arrive more than 10 minutes prior to the start of your class.
The instructor will let you know when you can enter the room.
Dress in layers. The temperature in rooms vary and fans are not being used at this time.
At the end of class please gather your belongings and exit so that the room can be prepared for the next class.
Please complete an Exercise/Fitness Waiver available at the Administration Desk.
You can register for most classes online here or call 403-320-2222: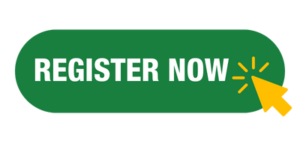 ---
BEGINNER EXERCISE & STRENGTH

Get and stay fit by joining this low impact class. Movements will assist participants to improve their balance, cardiovascular fitness, as well as increase strength, and flexibility. Chairs, light weights, resistance bands and other exercise equipment will be used. Options will be given to everyone; making this class one not to miss! Wear comfortable workout clothes. Dress in layers and bring a water bottle. Location: All Purpose Room (downstairs). Register Now (if available)
FUNCTIONAL FITNESS
This 45-minute class is designed for anyone with limited mobility and impaired motor control looking to improve activities of daily living. Class will focus on building strength, core and balance. A variety of exercise equipment will be used if participants are comfortable with them. Wear comfortable light clothing. Bring your water bottle too. Register Now (if available)
WEIGHTS FOR BEGINNERS
This strength class is designed for individuals who would like to learn how to use weights and other exercise equipment, as well as for those who may have minimal amount of experience or have been away from exercising for a while. It is designed to develop muscular endurance, strength, balance agility and more. Regular strength training helps to reduce body fat and preserve your muscle mass and bone density. A benefit for all ages and All Fitness Levels. Wear comfortable clothes, indoor exercise foot wear and bring a water bottle. Class will be held in the Fitness Centre. Register Now (if available)
GENTLE EXERCISE
The class will include low impact moves to increase your heart rate, use of resistance equipment to strengthen your muscles and stretches to help keep you limber. Chairs and a variety of exercise equipment will be used. Wear inside shoes and comfortable clothes to move freely in. Bring a water bottle too! Individuals of all skill levels and abilities are encouraged to attend. Classes held in Gym 1.Register Now  or Drop In (if available)
MONDAY INDOOR CYCLING
When you can't get outdoors to ride, come cycle with us! The instructor will lead the class through an energetic, low impact ride on a stationary bike to improve cardiovascular fitness. Participants can ride at a self-selected pace. Stretching to follow. All Fitness Levels welcome. If session is not full, drop-ins are welcome. Please ask. Held in Gym 2. Register Now  or Drop In (if available)
BIKE & MORE
This class will spend approximately 30 minutes on the bike for a fun, music based cardio workout, and then transition to strength, balance, and mobility exercises using the stability ball and more! Wear comfortable clothes, bring your water bottles. Beginner to Advanced cyclers welcome. Class held in Gym 2. If session is not full, drop-ins are welcome. Please ask. Register Now  or Drop In (if available)
FITBALL for BALANCE & STRENGTH
This class will focus on balance exercises to help improve stability & coordination to reduce the risk of falls. Participants will also use many different exercise tools to increase strength and mobility. Cardiovascular fitness may also improve by participating in this class. Wear comfortable clothing, indoor footwear, bring a water bottle. If you have a yoga/exercise mat please bring it as floor work may be included. Class is for LSCO members only. Register Now  or Drop In (if available)
TRX (Beginner to Intermediate)
TRX is functional training using a suspension system that allows you to use gravity and bodyweight as resistance to build strength, balance, coordination, core and joint stability. You will learn all the basics of this system and more. Wear comfortable clothing. Register Now  or Drop In (if available)
CARDIO STRENGTH
Start your week out right with this mixed cardio and strength workout. Participants will use many different pieces of fitness equipment and are encouraged to exercise at their own level. Wear comfortable workout clothes, indoor runners. Bring a water bottle. Intermediate to advanced fitness level. Register Now  or Drop In (if available)
FULL BODY BLAST
Come make this class your own by challenging your major muscle groups for each exercise. With the use of body weight, barbells, dumbbells, tubing and more; your muscles will be working the whole time. All Fitness Levels Welcome. Wear comfortable clothes, indoor exercise shoes, yoga/exercise mat and bring a water bottle. Register Now  or Drop In (if available)
FITNESS/POWER WALKING
Participants will walk at a self-selected pace to improve cardiovascular fitness. The instructor will incorporate both high and low intensity options to increase overall body strength. You can be assured you will be using all types of exercise equipment in this challenging class. Wear comfortable clothing, indoor footwear and bring a water bottle. Intermediate to Advanced fitness levels. Register Now  or Drop In (if available)
INSTRUCTOR'S CHOICE
The instructor will lead you through a number of different moves and exercises to ensure you get that great workout you are looking for! Wear comfortable workout clothes, indoor sneakers. Bring a water bottle, yoga or exercise mat. Intermediate to Advanced fitness levels. Register Now  or Drop In (if available)
SENIORS WHO LIFT
Bars & Plates and a variety of other resistance equipment will be used by participants to perform movements such as lunges, presses, curls and squats. Stretching to follow. This challenging class is beneficial to increase muscle strength and endurance. Participants should have some exercise experience. Register Now  or Drop In (if available)
ABS & CORE
This class will get you where it counts! Core strength stabilizing exercises targeted at the entire core and the back. During this challenging class you will be using your own body weight, bands, tubing and other exercise equipment. Followed by a stretch. Dress in comfortable workout clothing and indoor footwear. Bring an exercise mat and your water bottle. Intermediate to Advanced fitness levels. Space is limited. Register Now  or Drop In (if available)
POUND & STRETCH (Afternoons)
This class consists of a 45-minute Pound (cardio drumming) session, followed by 15 minutes of flexibility, balance, and relaxation. You will leave feeling great! The participants in this class are friendly and welcoming, and it is suitable for absolutely everyone. Modifications will be provided. Come out and give it a try. Space is limited – register early! Register Now  or Drop In (if available)
POUND FITNESS (Mornings)
This energizing seated and/or standing workout combines cardio, conditioning, and strength training. Drumming with Pound Rip Stix® (drum sticks) works the shoulders, biceps, triceps, forearms and back. You may increase your rhythm, timing, coordination, speed, agility, and endurance. Drop-ins welcome if the class is not full. Space is limited – register early! Register Now  or Drop In (if available)
STRENGTH & MOBILITY TRAINING
A group strength training class designed for the Active Older Adult (55 years +). It does not matter if you are new to exercising with weights, resistance bands, etc. or are more experienced. Options are always given. Wear comfortable exercise cloths and indoor footwear. Classes held in the Fitness Centre. Instructor: Andrea Clarke. Register Now  or Drop In (if available)
STEP IT UP! with Erich

Join Erich for this fun and energetic class while getting a great workout! The bench step, handheld weights and other equipment may be used. Experience some step choreography as well some HIIT intervals as muscle isolation intervals. You'll be so glad you came! Individuals 18 years of age and up are welcome. Please register prior to start date to ensure class will be held. Register Now  or Drop In (if available)
TABATA
This high energy fitness class is designed to give you an exhilarating work out! Participants will perform a variety of timed exercises that will be challenging (20 seconds of work at maximum effort, followed by 10 seconds of rest; 8 times). Wear comfortable exercise clothes, indoor shoes and bring your water bottle. Intermediate to Advanced fitness levels. Class held in Gym 1. Register Now  or Drop In (if available)