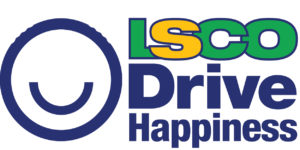 Drive Happiness is a new program offered by LSCO. This senior assisted transportation is provided to eligible riders by volunteer drivers. All volunteer driver candidates are screened for vulnerable security clearance, a fulsome reference check and volunteer interview, a well maintained vehicle, and a clean driving abstract before they are accepted as volunteers for Drive Happiness.
A big part of the Drive Happiness core operations are providing transportation services to seniors (60+); residing in the County of Lethbridge, in need of transportation services due to limited income, mobility and other health related issues. Volunteer drivers take riders to various appointments such as medical appointments, shopping, banking, programming, etc.
The rider requiring the ride buys tickets for $10.00 each. Each ticket entitles the rider to one-and-one-half hours' assistance and/or 40 km driving distance. Time and/or distance over this requires another ticket.
Tickets may be requested by mail, phone, or in person at the office. We accept cash, cheques, credit card or e-transfer payments. Volunteer drivers do not book rides, sell tickets or take money.
Rides should be booked THREE FULL BUSINESS DAYS in advance by phoning 1-888-336-4503, giving your name, phone number, address, as well as the appointment time, return time, destination (full address, postal code and phone number) and estimated length of the appointment. Our office books rides are from 9:00 am to 4:00 pm daily except Saturday and Sunday and all holidays.