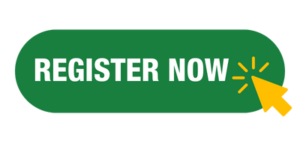 Click Here To Register Online for 2023 Classes
FEES & REGISTRATION INFORMATION
MEMBERSHIP INFORMATION

SENIOR ANNUAL (12 MONTH) PASS FEES
SENIOR 12 Month Memberships – Individuals 55 years +
•    New Member & Renewal: $60 (renewals can be purchased online)
Click on the link below to renew your Senior membership online.
(New Members must purchase their memberships at the Administration Desk)
ADULT ANNUAL (12 MONTH) PASS FEES
ADULT 12 Month Membership – Individuals 35 – 54 years
•   New Member & Renewal: $90 (renewals can be purchased online)
Click on the link below to renew your Adult membership online.
FITNESS CENTRE
•    LSCO Member Fee: $18/month;
•    Non Member Fee: $35/month
PROGRAMS  
REGISTRATION INFORMATION
PLEASE register early to avoid additional fees, cancellations and to secure your spot!
Credits or refunds will NOT be given after registration has been made.
Registrations are not transferable.
How do I register? In person, call 403-320-2222 or online (note: Paypal account not required).
How do I pay? By debit, cash, cheque, Visa or MasterCard.
How do I find additional classes? Read the monthly LSCO Times, check the bulletin boards, visit www.lethseniors.com.
How do I pay? By debit, cash, cheque, Visa or MasterCard at the Administration Desk.
ONLINE REGISTRATIONS
Classes fill up quickly. If it says out of stock when attempting to register online please call us at 403-320-2222 for information or to leave name on a waiting list.
Select a program from the categories and add to your cart.
If you get a message that says "Online registration is not available" it means that an LSCO Membership is required or the class may be full. Please contact the Administration office at 403-320-2222 to get additional information. Registering online does not guarantee your place in a class.
Please ensure that you enter your LSCO membership number when checking out.
Please note that Memberships cannot be purchased online but you can renew your membership online. Memberships can be purchased, in person, at the Administration Desk.
IMPORTANT
Please arrive no earlier than 5 minutes prior to class start time.
Please note: If the instructor is unavailable to teach due to illness or unforeseen circumstances we will do our best to contact you prior to your class.
When WEATHER or any UNFORSEEN CIRCUMSTANCES causes LSCO to close, unfortunately we will not be able to make up the classes, offer refunds or credits.
CREDITS & REFUNDS
Please ensure you are registering for the correct class. Due to the popularity of many of the classes, refunds cannot be given after the register by date.
Participants withdrawing prior to the register by date are subject to a $10 Administration Fee.
If requesting a refund or credit due to medical reasons after the class has begun participants will be subject to a $10 Administration Fee. Refunds will be pro-rated for any classes attended. If there is a waiting list for the class a refund will not be given.
Refunds will be given if LSCO cancels a program. Participants also have the option of taking a credit. Credits must be used in 12 months from the date given.
At times programs may be cancelled due to meetings, holidays, low attendance, special events, etc. Please watch for notices.
LSCO SUBSIDY
You may be eligible for financial assistance to join LSCO and participate in programs and classes. Please review the table below. For more information and to apply for assistance contact the Administration Desk.
WELCOME POLICY
This subsidy will be a service administered under Senior Supports. The following subsidies will be available to our members upon receipt of prior year income verification and current year's fee assessment.